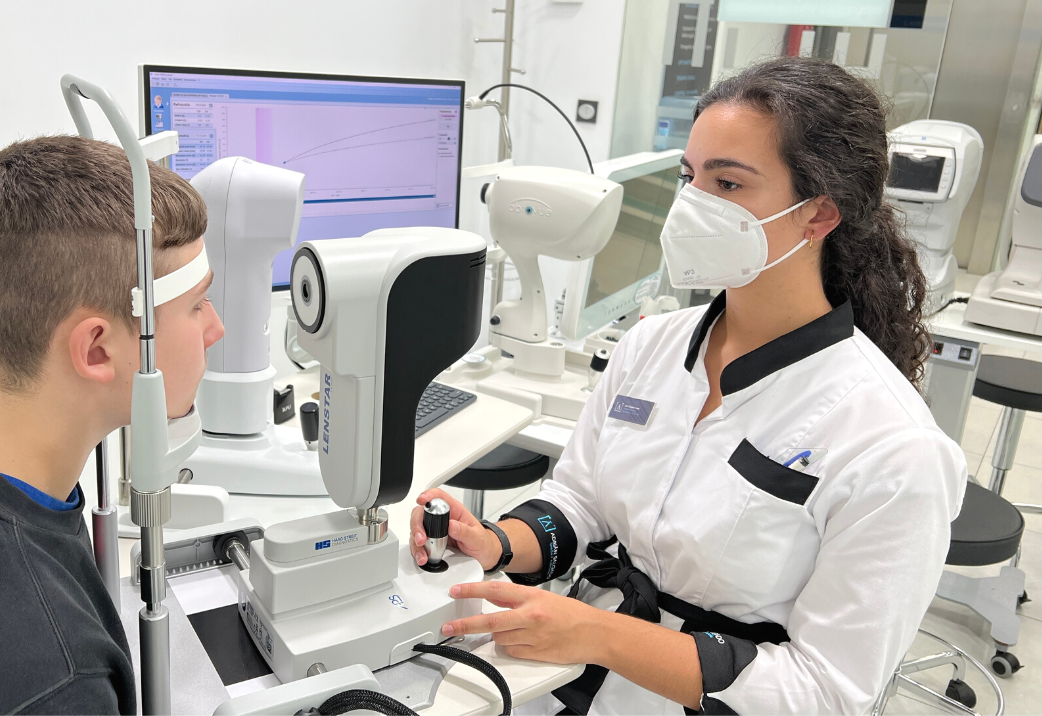 An optician in A Coruña becomes famous for using a breakthrough technique to treat myopia in children. It is the Adrián Salgado Óptica y Hearing establishment, located in Juan Flórez.
As the company itself explained, since childbirth, during their daily consultations, they noticed an increase in myopia in children, reducing the hours spent outdoors and increasing the time they spent indoors. This increased incidence has been confirmed by various studies at national and international level. So, in optics, they decided to bet effectively on controlling myopia in children.
And they did it by relying on a breakthrough technique that takes into account not only the graduation but also the growth of the eye, which is directly related to the progression of myopia. They achieve this purpose thanks to the integration of the Lenstar 900 optical biometers from the Swiss company Haag-Streit, which allow to measure eye growth and offer the best alternative to slow down the progression of myopia in children. And they complement this technique with the use of orthokeratology—special contact lenses designed to temporarily reshape the cornea—as well as peripheral blurring lenses and crystals.
Treatment is approached from a preventive approach as prevention is crucial in children as solutions can be applied from an early age. With early detection of a possible increase in myopia, this growth can already be stopped, also taking into account the fact that high myopia is one of the main causes of serious eye diseases in adulthood.